Dr. Mark A. Barraza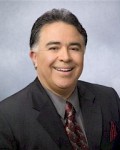 "I'm celebrating my 33rd year providing high quality Dental Care to the South County communities. One of the many satisfying aspects of my practice is the many personal friendships that have developed over the years between myself, our patients, and my great office staff. We enjoy creating beautiful smiles, and we really do have fun!"
Advanced Dental Care Through Collaboration
"My membership and participation in professional associations have allowed me to learn from the combined experience of all my peers. At association meetings, we discuss solutions for difficult cases, share new research, exchange effective techniques and generally build our base of knowledge in order to benefit you, the patient."
A Commitment to Higher Education for a Higher Level of Advanced Dental Care
"My continuing commitment to extensive education is a powerful tool that helps me give you and your family the high caliber of dental care you deserve. I continue to attend many hours of professional courses and seminars to enhance my knowledge in the disciplines of orthodontics, clear braces, implants and cosmetic dental techniques. This year I completed my training the California Implant Institute. I look forward to providing dental implants to my patients to help them achieve the high quality dental care they deserve."
Dr. Barraza earned his undergraduate degree in Biology at the University of California at Riverside in 1978. He continued his education to earn concurrently his BS in Dental Sciences and Doctor of Dental Surgery at the UCSF School of Dentistry, which is consistently ranked one of the top two dental schools in the nation. Dr. Barraza is a graduate and Fellow of the California Implant Institute
Experienced Dental Staff
"I am proud to work with my personal assistants (RDAs) who have worked by my side for a combined total of over 40 years. We are a great team!"
"I have three highly trained dental hygienists who have over 25 years of accumulative experience that provide gentle, and thorough care for our patients. Our patients absolutely love them!"
"Our front office staff will personally work with you to maximize your insurance benefits and make sure you recieve proper credit if you are a senior citizen, or have no dental insurance. You will love their smiles!"
DEGREES
-Doctor of Dental Surgery (DDS) from University of California
-San Francisco (UCSF) School of Dentistry, 1982
-Bachelor of Science (BS) from University of California
San Francisco (UCSF), 1982
-Bachelor of Arts (BA) from University of California Riverside
(UCR), 1978
IMPLANT TRAINING
-Certificate from California Implant Institute (one year fellowship)
ORTHODONTIC TRAINING
-Completed orthodontic training for adolescents and adults at United States Dental Institute (USDI), 1987 (five year program)
-Completed advanced training in orthodontics, Mastership courses, 2004 and 2005
LIVING AND GIVING TO THE SOUTH COUNTY COMMUNITY
Dr. Barraza enjoys making his home in the community of Bonita. He has lived in the area for over 25 years. "I've seen such tremendous growth and enjoy my home life with my wife, Carol, and our four children."
"South County is more than just a place where I've been practicing General advanced dentistry for 25 years. It is my hometown, which is why I feel it is my obligation to reach beyond my practice into the community and give something back to the people who have supported my success."
Past Board Member and supporter - New Entra Casa
Participating Provider - Share the Care
Member of Boosters - Music Machine
Member of Booster - Club Blue
Sponsor - Bonita Valley Girls ASA